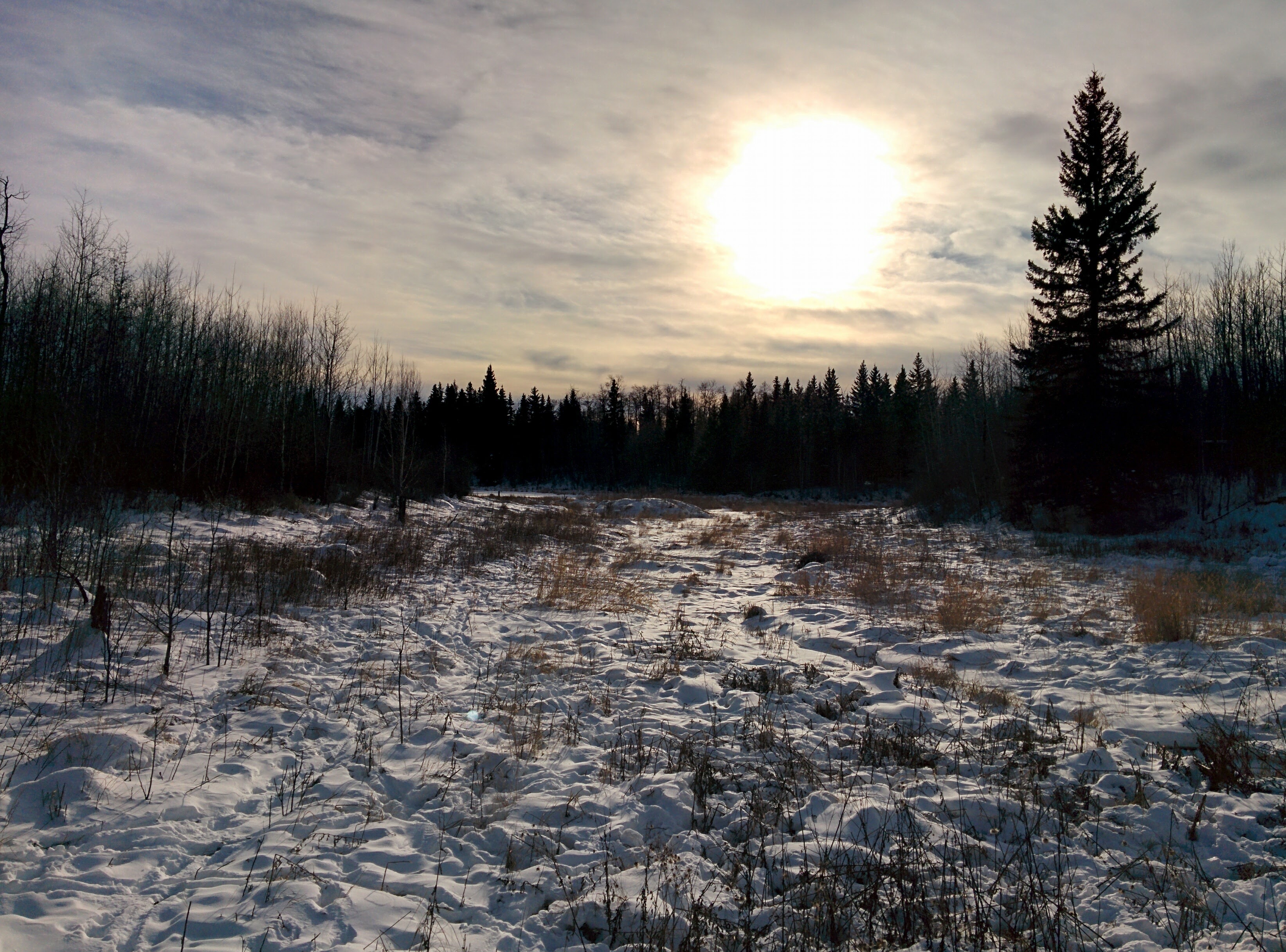 Oh dear. I forgot to post this.
So when I originally wrote this last week it was -30c. Cold to the bones. I couldn't get warm. Today it is 8c. Global warming indeed. I was attempting to find my hygge and today I am debating between a winter and fall coat.
So recently I mentioned on a post on Facebook that I am 'back to the grind' and am going to kick 2017's ass. A couple of people misconstrued this as me going back to full-time work. While that is looming in the distance like the Slender Man, the present plan is to work on some side projects that could potentially earn money as well as being a little more … forceful, I guess is the word … in my attempt to find freelance work. Doing freelance work will give me the time I want to devote to my kids and to the novel, so I'm going full guns on this. I've already got some promising leads and when I can talk about those, I will.
I am also working (actually technically just finished the first draft on Monday) of a story for an anthology I'm doing with my writer's group. This is the same anthology I spoke of before. Of course, there's still a chance that the editors – people from my Writer's Group – will nix my story from the mix but in an effort to be transparent with this process, I will let you know if that happens as much as I would tell you if it doesn't. I wasn't happy last month with where this story was going, but now that it's done, I'm happier with it. Content? That's probably the word. There's some things I'm not happy with, but I'm happy with the story told.
But now my efforts must be focused on some of the side-projects I'm doing and the continued work on freelance work. New short stories will be off the table for me. If there are contests or submissions I can send already written stories to, I will.
I've changed the angle of how I'm reading as well, if only for a short time. I've gone back to the more digestible mystery and police procedurals I love, and will be, for the first time in over a decade, looking at some Fantasy. Over the holidays I read #24 of John Sandford's Prey series, and just finished this week the new Lee Child, Night School. I'm moving onto Michael Connelly's Black Echo as a way to get into this author's work, an author who because of his great plethora of titles I have avoided. But seeing how easy it was to start and finish Sandford's series (I only discovered him about 5 years ago) I figure that there was no longer an excuse to avoid Connelly. And so with these on or under my belt, Ford's Canada has been put on hold for a bit. I will get back to it as I do love Ford's writing.
it's time for me to move onto these side-projects for the day. I hope you are all surviving Winter's Weirdness